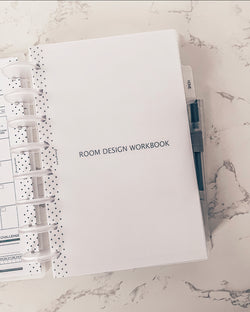 Room Design Workbook Inserts
These Fancy Plans Co. Planner Inserts will help keep track of all your notes, and lists, or plan your week and are the perfect addition to your planner or stationery collection.

---
Specifications:
1 Set
18 Pages 

9 Sheets
120 gsm paper
Bright white paper
Double-sided print
Punched according to options chosen

Page size formatted to fit the option in the listing
Please Note:
Listing is for Planner Inserts only: other pictured items are not included.
Colors as seen on your monitor may vary slightly from the printed product. Things like monitor settings, ink cartridges, and even the type of paper you use affect the final result. 

---
For inspiration on how to use Fancy Plans Co. planner inserts and stationery products check out our YouTube series.